Our adventure this week was to go to the meadows and river to collect some little bits and pieces to make our very own birds nest. We collected dried grass from the marshlands and Elle collected a few flowers to decorate the nest with. I gathered some dry cut grass and some bull rush heads to put inside the nest. During the week, we dyed some eggs to sit inside the nest and then we will take it to the meadow to leave for nesting birds to use.
"let's have an adventure" is a bi-monthly link up posted on the 13th and 26th of each month. You can share old or new adventure posts with us. We would love to have you join us and help us create this wonderful community of fellow adventurer's!!!!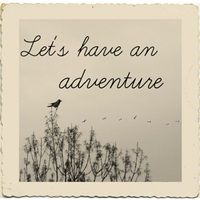 Today, we have the lovely Anna from
In the Playroom
co-hosting with us. She is sharing her own adventure on her
blog
so make sure you visit her!