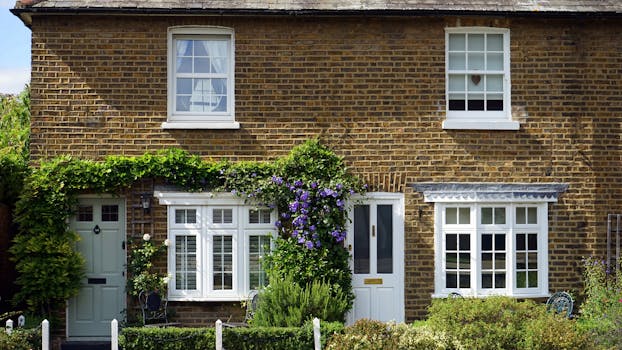 Buying your first property represents a huge investment and a massive decision in your life. After all, not only are you going to be handing over a big chunk of money and committing to a mortgage, but you are also putting down roots in an area and cementing your future. With that in mind, it is clear that this is a decision that should not be taken lightly. You need to determine whether now is the right time for you to buy your first property. Are you ready? Read on to discover some of the key signs that now is the right time for you to buy your first home.
You can comfortably afford the mortgage payments – There is only one place to begin, and this is with making sure you are financially ready to buy a property. Of course, the costs extend further than making mortgage payments, yet this is the obvious place to start. You can use a
mortgage calculator
to determine the sort of monthly repayments you are going to be looking at. This will give you a good understanding regarding the amount you will need to set aside each and every month to pay your mortgage. If you are not 100 per cent certain you can afford a mortgage, you should not go ahead. After all, you can find yourself in very deep water if you cannot afford to make the payments.
You can afford to make property repairs – While we are on the subject of money, it is important to consider the maintenance of your property. A lot of people overlook this. However, as a homeowner, you are now responsible for the upkeep of your property. If your boiler breaks, for example, you could be looking at around £2,000 for a repair or new boiler. This is not a small amount of money, but it is money you are going to need to find if you want hot water and a warm
home
. It is important, therefore, to have an emergency fund so that you can quickly respond to any problems.
You don't plan on moving to a new city any time soon – Another sign that you are ready to buy a property is if you are happy in the location in question. You are going to be putting down roots in this area, and so it is imperative that you are happy with living in the city, town or village in question for the foreseeable future. This also means that you feel stable in your job and you are not tempted to move elsewhere.
You have steady employment – It is also important to make sure that you have steady employment in terms of being accepted for a mortgage. Most lenders will want someone that has been at the same business for a minimum of two years. If you are self-employed, they may ask to make sure that you have been in employment for a minimum of three years for extra security, as they will want to make sure that you have a steady income coming in every month.
You have a good credit score – Another factor that lenders take into consideration when determining whether you are someone credible to lend to or not is your credit score. Nowadays, you can easily access
your credit report online free of charge
, and it is advisable that you do so. Your credit score could be low for a number of different reasons. Of course, if you have missed payments, then you are going to have a low score. You could also have a poor rating if you have made a number of credit applications lately, you are using a high amount of the credit that is available to you, or you have never owned a credit card. If your score is not good and/or you have any debts, you would be much better off dealing with this first before you make an application for a mortgage and start looking for a house.
You're happy to sacrifice partying and nice holidays – Last but not least, do you consider yourself a bit of a party animal? Are you someone that likes to go on holiday several times per year? If so, you are probably going to have to put this life on hold because owning a house is a big responsibility and a big drain on
your finances
. You need to decide whether or not this is something you are comfortable with. Owning a property represents a lifestyle change for most people, so you do need to carefully think about what you really want from your life when determining whether or not this is the right move for you.
Hopefully, you now have a better understanding as to whether or not you are ready to buy your first home. If you have noticed the signs that have been mentioned above, there is a very high chance that you are ready to buy your first property. If this blog post has made you feel like you are not ready, don't worry. There is nothing wrong with delaying your investment for a few years. After all, there is no right or wrong time in terms of when we should become a homeowner. Society puts pressure on us, but you don't have to ever buy a property if you don't want to. It is all about doing what is right for you and the path that you are on.